It's been 11 years and 22 films in the making, claiming $20 billion but with Avengers: Endgame coming to cinemas in two weeks closing out an era for the Marvel Cinematic Universe.
However, this hasn't stopped Marvel Studios president Kevin Feige for planning the newest chapter in the MCU taking the space over the new five-years no doubt starting in 2020. But the boss has stated this won't be involving X-Men or Fantastic Four.
Telling io9 "It'll be a while. It's all just beginning and the five-year plan that we've been working on, we were working on before any of that was set.
"So really it's much more, for us, less about specifics of when and where [the X-Men will appear] right now and more just the comfort factor and how nice it is that they're home. That they're all back. But it will be a very long time."
Despite Feige saying this, I do believe we could get an end credit scene regarding the Fantastic Four and involving the old Avenger's tower in New York and becoming either the Baxter Building or Von Doom Industries.
The five-year plan will possibly start with Black Widow and then you've got new character films like The Eternals and Shang-Chi. Then you've got sequels like Guardians of the Galaxy Volume 3, Doctor Strange 2 and Black Panther 2.
Understandably Feige is keeping everything close to the chest even stating we won't find out the new slate until after Spider-Man: Far From Home, which isn't released until July 5, 2019. This will point to Marvel Studios have a massive Hall H at San Diego Comic-Con this year or possibly at Disney's own convention D23 in August.
However, the Marvel chief doesn't think it's not worth comparing the new slate (it might be Phase 4, but could be a new name) and the previous successful three phases.
"The slate that we're building over the next five years [is] not apples to apples. It is two very distinct things and I hope they'll very distinct.
"But there is a similar mentality going into it, which is 'How can we continue to tell stories with some of the characters that audiences already know and love in a unique way, in a different way, in surprising way, of which we have a lot of plans and ideas and work already going into it?' [Then] 'How can we introduce new characters that even hardcore fans, comic fans, have barely known or barely heard of.' That's really exciting too."
It's likely the two halves of this quote will be split between the sequels (Guardians 3, Black Panther 2) and the likes of Shang-Chi and The Eternals and whatever they've got in store, but they won't be the Fantastic Four and X-Men.
We could see a new Captain America and introduce Riri Williams' Ironheart, but moving forward Captain Marvel and Black Panther will be the leaders of the Avengers.
We should remember that before the Marvel/Disney and Sony, Captain America: Civil War wasn't going to feature Spider-Man, it was a pipe dream, then the deal happened and the filmmakers moved quickly to include Tom Holland's Spidey into the MCU.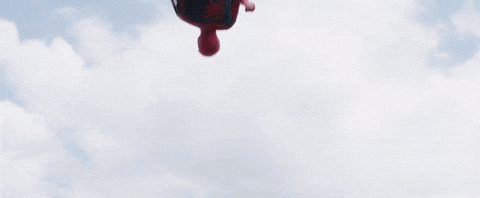 So I believe we won't see or hear of anything about X-Men until after the five-year plan, but I do predict Fantastic Four will have something happen in about year three of that plan.
We will find out when Avengers: Endgame is released on April 25.